Innovations for HealthTech
Live Your Healthiest Life
We want to help everyone live the healthiest life through our digital healthtech platforms that empower people with accurate and intelligent information to take greater control of their own health.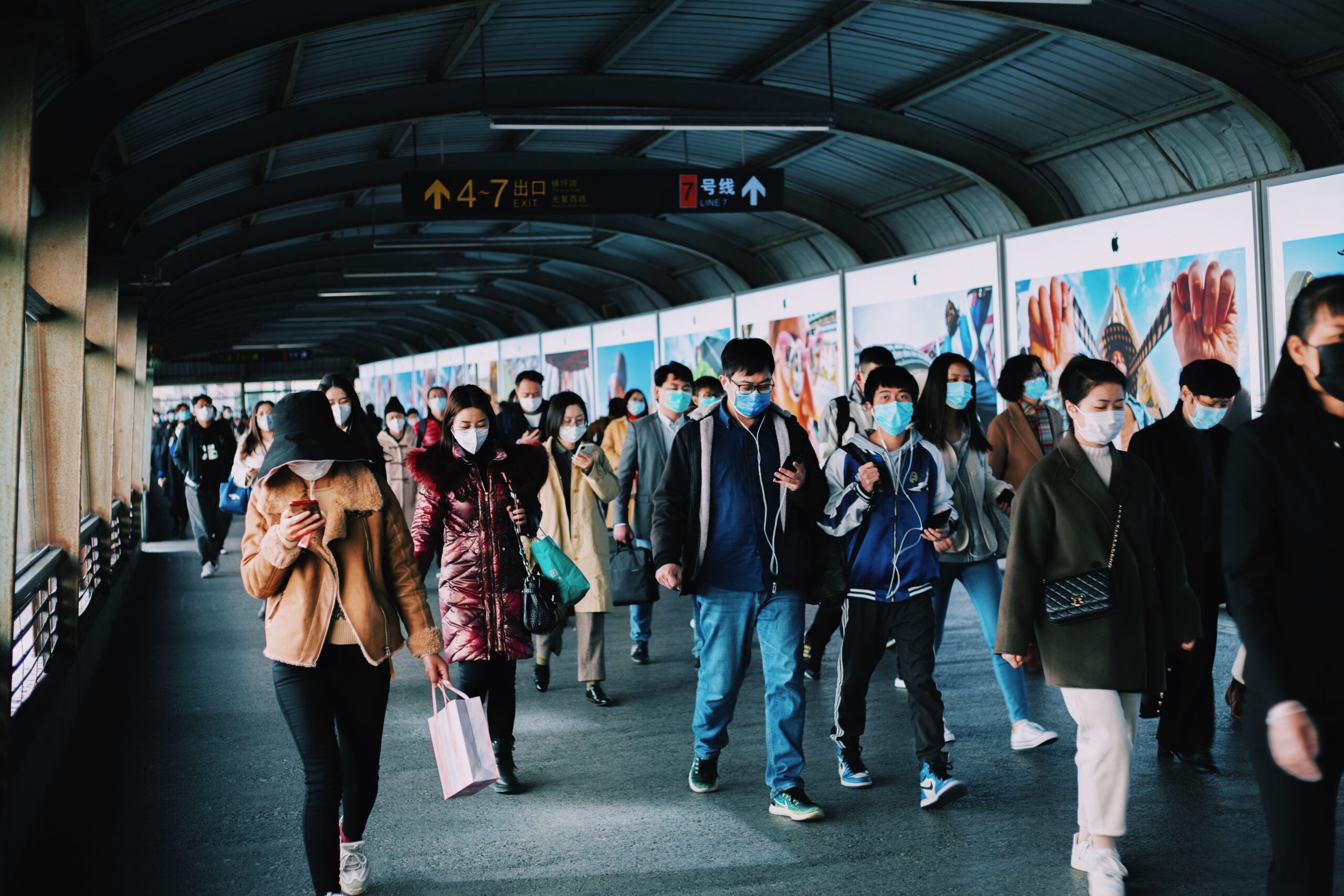 Post-Pandemic Opportunity
In 2020, COVID-19 crisis has brought significant disruptions to our lives across the world and placed enormous pressure on global healthcare systems. We believe digital platforms in the health-tech space are needed to implement self-care at home, quantify preventative health solutions, and relieve strained healthcare systems that are built to last.
As Covid-19 took hold, staying well became a priority for many people and self-care at home became more important than ever. Self-care —defined by the World Health Organization (WHO) as "the ability of individuals, families, and communities to promote health, prevent disease, maintain health and cope with illness and disability with or without the support of a healthcare provider"—empowers people to take both proactive and reactive steps to protect their own health and well-being.
In the wake of the pandemic, scaling self-care and preventative health solutions into broader healthcare strategies is essential to protect our healthcare systems. The three leading causes of death worldwide are non-communicable diseases (NCDs): heart disease, stroke, and lung disease. If more people took steps to manage their own health, these prevalences could decrease. Investing in self-care and preventative health solutions could help reduce the number of people suffering from NCDs and limit the number of people requiring care at the expensive end of the healthcare continuum, where clinicians, hospitals, and costly treatments are involved.
A well-balanced combination of these four factors provides us with what we need to feel and live at our very best, and quality sleep is the most important factor.
Since July 2021, we focus on developing a sleep health monitoring platform that helps people to improve their quality of sleep and efface sleep disorders as our starting point. In the future, we will continue to develop more HealthTech platforms for other elements.
Poor sleep patterns can have short and long-term effects on health and vitality including negative performance, poor working memory, loss of cognitive speed and decreases in accuracy.
Understanding and implementing proper dietary habits will help support a healthy internal-external balance. The key is to focus on a diet rich in healthy unsaturated fats, whole grains, lean proteins, fruits, and vegetables.
Mind health is a balanced mental and emotional state which allows a person to be productive during their day, but when the balance is disrupted, it can be difficult to function positively. Several factors can affect a person's mind health, such as a traumatic experience or a physical illness. When a person's mind health is negatively affected, how they think and feel is also influenced, which in turn, impacts how they function on a day-to-day basis.
Exercise and physical activity play big roles in contributing to a person's overall well-being. Like the other three aspects of healthy living, one's ability to take part in physical activity will both be influenced by an individual's sleeping quality, eating habits, and state of mind health and will influence them in turn.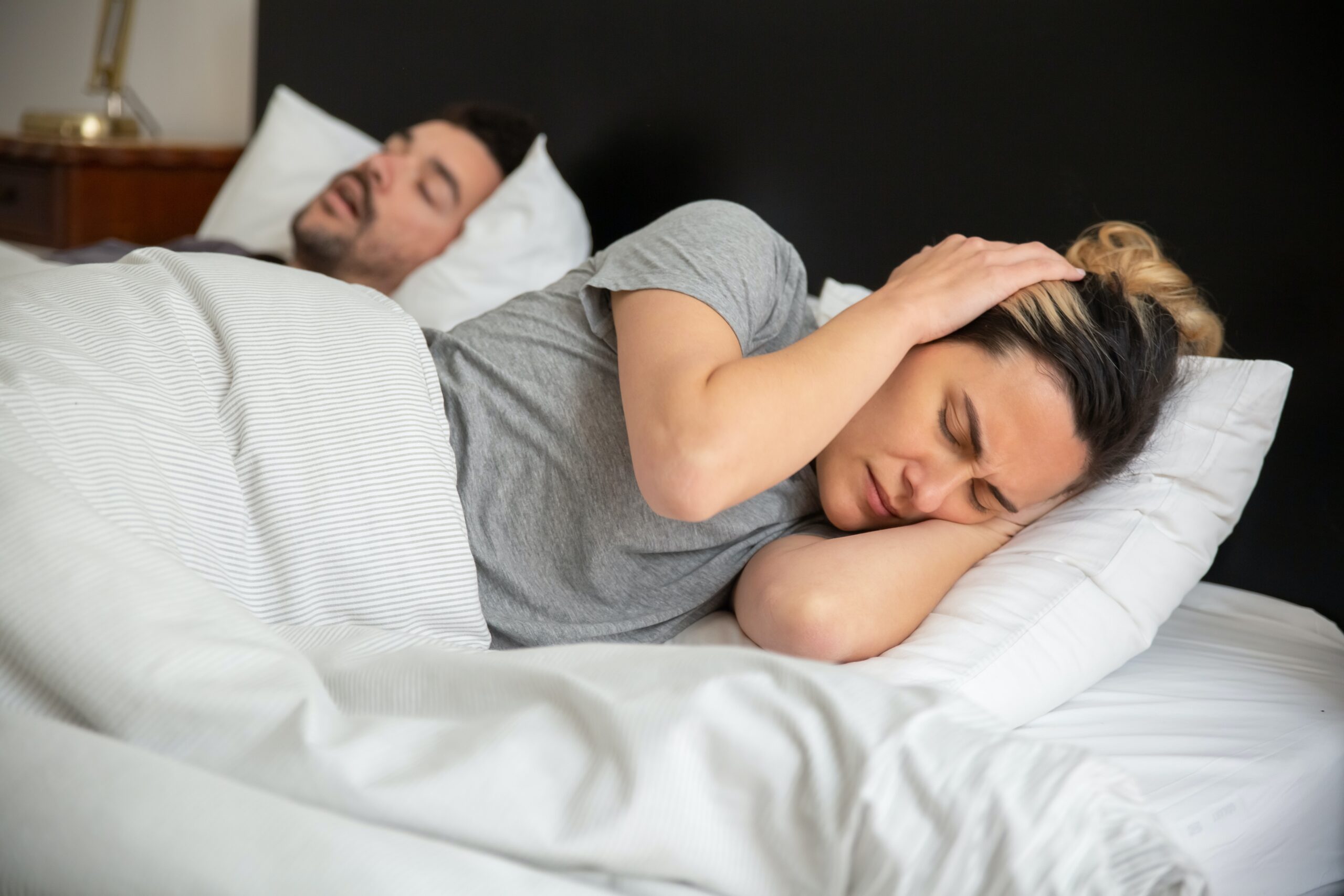 We want to help people improving sleeping health.
What are the common sleep disorders?
Common sleep disorders such as snoring, insomnia, restless legs syndrome, narcolepsy, and sleep apnea can affect every aspect of your life, including your safety, relationships, school and work performance, thinking, mental health, weight, and non-infectious diseases Development of disease (NCD).
Sleep apnea is a widespread sleep disorder characterized by breathing pauses during sleep. This silent enemy can put you at risk of multiple chronic illnesses if no treatment right away. Common sleep apnea symptoms are as following:
Snoring
Gasping for air and episodes of stopped breathing at night
Restlessness and insomnia
Morning headaches
Dry mouth and sore throat upon awakening
Low energy, feeling groggy during the day, apathy
Mood disorders such as depression and anxiety
Low libido and sexual disfunction
Is sleep apnea dangerous?
Snoring and sleep apnea are associated with severe illness and can contribute to risks for increased blood pressure, heart disease, stroke, diabetes and depression.
of people who have sleep apnea suffer from high blood pressure, which increases the risk of heart disease.
of people with Type II diabetes have sleep apnea.
increased likelihood of having a stroke if sleep apnea is left untreated.
of people who have suffered a stroke have sleep apnea.
more often in patients who suffer from sleep apnea get into traffic accidents.
of moderate to severe sleep apnea cases go undiagnosed.
Why sleep apnea is undiagnosed?
Lack of knowledge, limited clinical resources, and frustration in finding simple, affordable, reliable, and continuous sleep apnea testing solutions make this issue worse.
What is sleep apnea? My doctor didn't tell me I need to be screened after my annual health check.
Isn't snoring normal? I think everyone wake up 6~7 times a night like me. My wife is just being ridiculous.
I tried to arrange sleep apnea test in a lab but my doctor told me it will take at least 6~9 months waiting!
Yeah, I had some symptoms of sleep apnea. But I can't find an affordable sleeping test center.
My friend visited a sleeping center before but he couldn't sleep at all due to being connected to many wires.
I ordered at-home testing kit before but it was very hard to setup with the equipment and all the wires.